This idea has amazing possibilities for different performance aspects.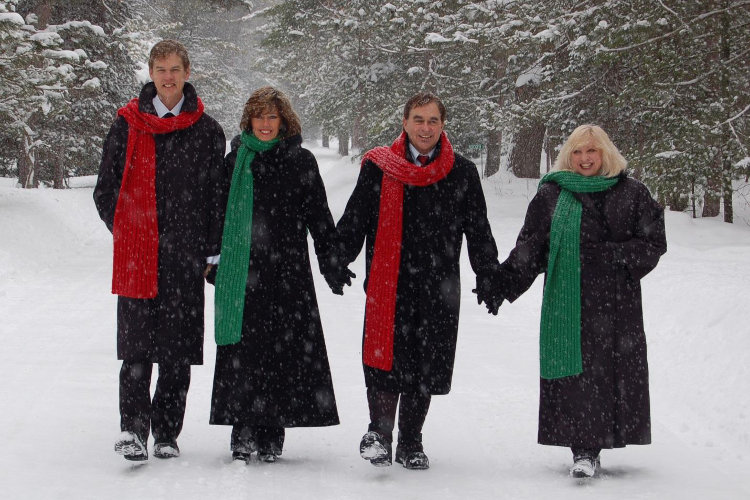 Add-ons could include costuming, extra musicians, narrator, even a theatre-style presentation with written dialogue. Could include pit orchestra.
AFTER FOUR adds their own touch to favourites from all of these groups. Several segments could be featured in one program and have at least one or two costume changes. The development of this program leads to the possibility that it could be an entire package along the same format as the Jeans 'n Classics style of concert.
Basic show includes the After Four singers and
Minimum three-piece rhythm section (piano, bass, drums) plus soloist – usually sax. Orchestra Arrangements could be added.
Here are the foursomes:
A la Manhattan Transfer – Trickle Trickle, A Nightingale Sang in Berkeley Square, Operator, Birdland
The Mamas and The Papas – California Dreamin', Monday, Monday, Dancin' in the Streets
The Beatles – Blackbird, I Will, Here There & Everywhere
The New York Voices – Sing, Sing, Sing, Smack Dab in the Middle, Moonglow
The Real Group – A cappella in Acapulco, Chile Con Carne, A Thousand Things
The Spinners – Could it be I'm Fallin in Love, Workin' My Way Back to You Babe, Ooh Child, It's a Shame